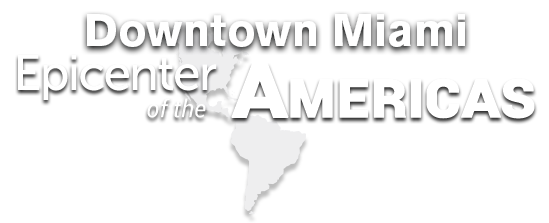 Epicenter of the Americas
Miami is in the midst of an urban renaissance. Downtown Miami is driving growth with new developments of all types; developers added condos, apartments, hotels, offices, and retail centers this year with more to come. Our skyline keeps changing, providing a newly imagined backdrop for this emerging global city and we at the Miami Downtown Development Authority are here to help you get the most out of your Downtown experience, whether you are here for a few nights or a lifetime.
Doing Business in Downtown Miami
Downtown Miami connects businesses to the world like few cities can. A thriving economy, strong business sectors, instant connectivity, extensive social and cultural offerings, and an active and vibrant residential community come together to form our global cosmopolitan city. Companies strategically choose Downtown Miami to be a part of a global business center … a tropical waterfront paradise where worlds meet, entrepreneurs gather, and the Americas are centered. At the Miami Downtown Development Authority, we are ready to help you find your place in our thriving city, expand upon what you're already doing, and better understand how the city is shaping up in the foreseeable future.
Living in Downtown Miami
Downtown Miami is an electrifying place for urban dwellers to live, work, and play. Downtown offers extensive living options for those who are looking for a place to buy or to rent in a clean, safe, attractive, and welcoming world class city. Whether you are a current resident or are looking to become one, we want to help keep you en vogue with everything that's happening from the arts and food scenes to the ins and outs of major projects transforming Downtown Miami.
Visiting Downtown Miami
Business or pleasure, no matter the reason for your visit you'll find a distinctive experience in Downtown Miami. From iconic architectural and artistic hotspots to legendary events that people travel from all over the world to be a part of, we're here to help you see and do everything on your itinerary and maybe even discover something you weren't expecting.
La Medea
October 25-27 | 8:00PM
MDC Live Arts
Euripides' myth of the wild foreign woman who vengefully murders her own children is shattered in this genre-bending musical. As a live simulcast and feature film that is directed, performed, shot and edited in real time, Yara Travieso's La Medea creates a high-stakes vulnerability for cast, crew and audiences alike. Performers and camera operators play the characters, while studio audiences act as the Greek chorus. The reality-TV dramatics reveal not a dangerous outsider but an infinite woman who rejects the limited gaze imposed on her.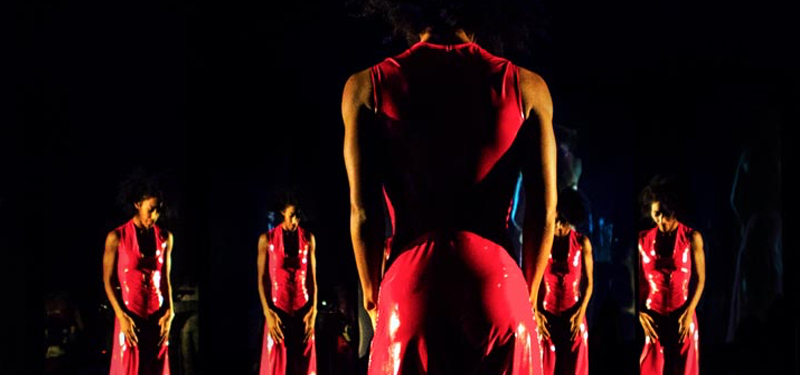 2nd Annual Spooky Science Monster Mash
October 27 | 7:00PM
Phillip and Patricia Frost Museum of Science
Put on your favorite costume and join us for our Second Annual Spooky Science! We're putting a Frost Science spin on Halloween with bone-chilling science experiments and creepy, cool encounters throughout the day.
Spooky Science programming is free with paid museum admission. All programming is ongoing throughout the day (11:00 a.m. to 4:00 p.m.)
For more information, click here.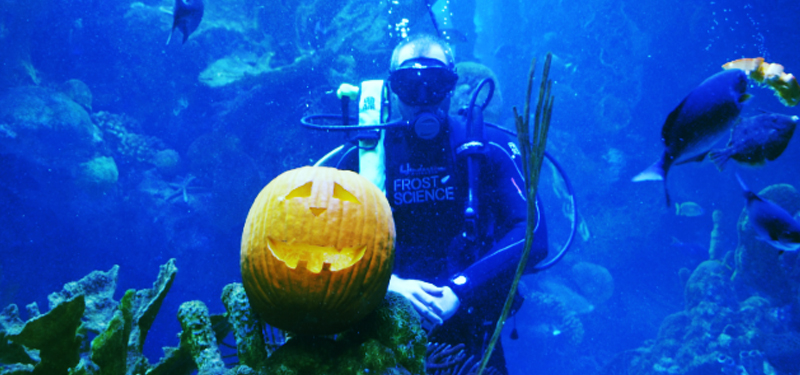 Hallow Bash
Brickell City Centre presents their 2018 Hallow Bash for some Halloween Family Fun! Kids & Pet Costume Contest, Tricks & Treats, Spooky Pumpkin Patch, Complimentary photo booth, Music, Crafts and More!  #BCCHallowBash @Brickellcitycentre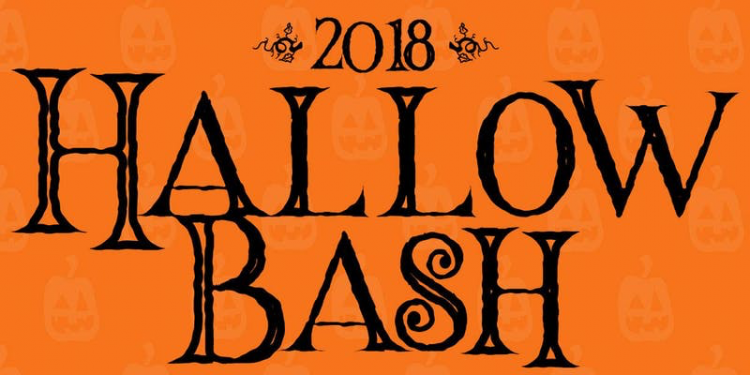 Miami Book Fair
November 11-18
Miami Made College
The Fair will open Sunday, November 11 with the popular Evenings With… series, featuring six nights of readings and discussions with noted authors from the United States and around the world.
For more information, click here.