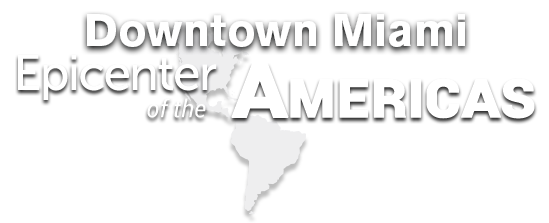 Epicenter of the Americas
Miami is in the midst of an urban renaissance. Downtown Miami is driving growth with new developments of all types; developers added condos, apartments, hotels, offices, and retail centers this year with more to come. Our skyline keeps changing, providing a newly imagined backdrop for this emerging global city and we at the Miami Downtown Development Authority are here to help you get the most out of your Downtown experience, whether you are here for a few nights or a lifetime.
Doing Business in Downtown Miami
Downtown Miami connects businesses to the world like few cities can. A thriving economy, strong business sectors, instant connectivity, extensive social and cultural offerings, and an active and vibrant residential community come together to form our global cosmopolitan city. Companies strategically choose Downtown Miami to be a part of a global business center … a tropical waterfront paradise where worlds meet, entrepreneurs gather, and the Americas are centered. At the Miami Downtown Development Authority, we are ready to help you find your place in our thriving city, expand upon what you're already doing, and better understand how the city is shaping up in the foreseeable future.
Living in Downtown Miami
Downtown Miami is an electrifying place for urban dwellers to live, work, and play. Downtown offers extensive living options for those who are looking for a place to buy or to rent in a clean, safe, attractive, and welcoming world class city. Whether you are a current resident or are looking to become one, we want to help keep you en vogue with everything that's happening from the arts and food scenes to the ins and outs of major projects transforming Downtown Miami.
Visiting Downtown Miami
Business or pleasure, no matter the reason for your visit you'll find a distinctive experience in Downtown Miami. From iconic architectural and artistic hotspots to legendary events that people travel from all over the world to be a part of, we're here to help you see and do everything on your itinerary and maybe even discover something you weren't expecting.
Miami DDA Job Opportunity
The Miami Downtown Development Authority (Miami DDA) is seeking to fill a job position as a Business Strategies and Development Senior Manager. This position is responsible for the Miami DDA's business development and marketing activity.
The Miami DDA's business development and marketing strategy are both driven by extensive research and trend analysis to anticipate and support the evolution of Downtown Miami.
For a full job description and where to send a resume, please click here.

Best Five-Minute Pitch
The Idea Center at Miami Dade College (MDC) in partnership with eMerge Americas, Miami's premier tech event propelling innovation and investment in South Florida and Latin America, will host one-of-a-kind Pitch Night,  Wednesday, Feb. 13, at 5:30 p.m.
This event is free and open to the public.
For more information, please contact  Gustavo Grande ggrande@mdc.edu or Visit: theideacenter.co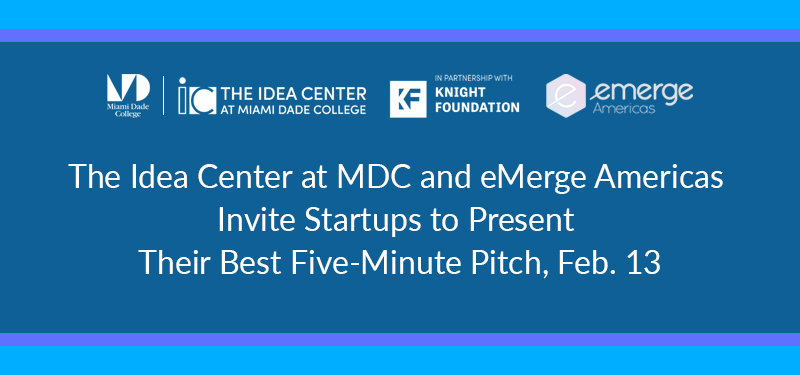 Babson Miami | Women Leaders Activating Change
February 25 – 28
This is a transformational program in which women become effective and impactful leaders by developing personalized leadership action plans that emphasize their strengths in order to achieve their professional and personal goals.
The application deadline for the program is January 28. 
For more information, click here.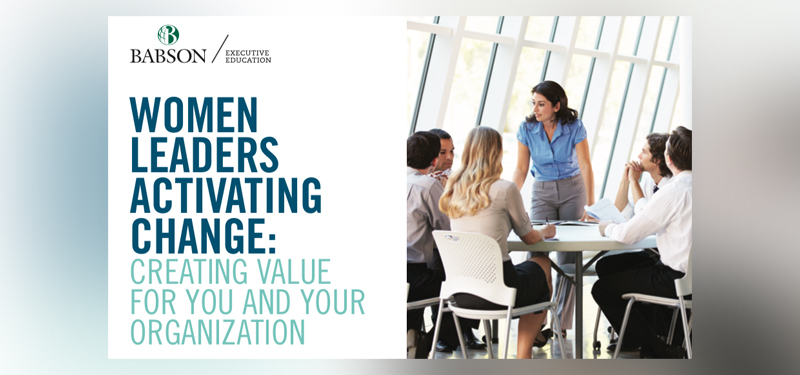 Sketch Tour Mia
Local architects and educators Joaquim Perez (University of Miami) OR David Rifkind (FIU), will introduce you to basic drawing techniques as they lead you on a 2-hour urban adventure brief sketching tour of downtown Miami.
A good pair of walking shoes, maybe a hat and certainly a sketchbook and drawing implements will come in handy!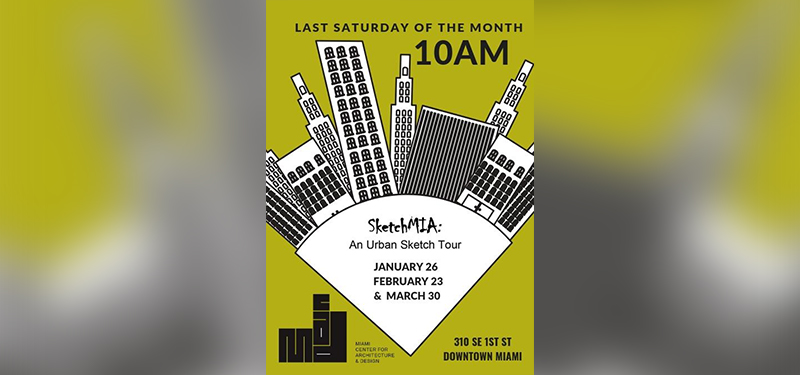 Miami Marathon
Register for the experience of a lifetime! Come out and explore all the wonderful things that make Miami famous. The Fitbit Miami Marathon & Half Marathon produced by Life Time takes you through the streets of Miami starting in the downtown area, to the scenic beaches, through the art district and back around to our lovely bay area. You won't want to miss one of South Florida's premier events and Miami's only marathon!