Transit & Mobility
Getting around Downtown Miami keeps getting easier. No matter where you're headed or if you prefer to get there by land or by sea, by car or by bike, there are options for you.
The Miami DDA has created an interactive story map of key transportation & infrastructure systems and projects in Downtown Miami, click here to view it.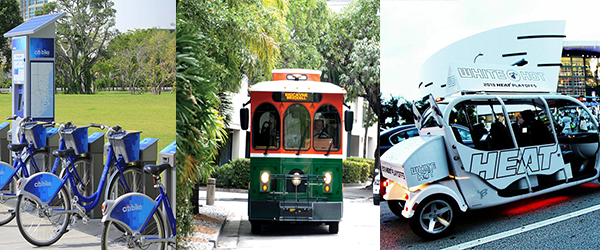 Public Transportation Options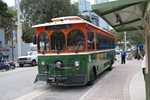 Miami Trolley
Ten different routes will take you around the City of Miami for free, seven days a week. Use the Biscayne and Brickell routes to get around Downtown. Click here for more information, including route maps and hours of operation or download the Miami Trolley App and track your trolley with up-to-the minute arrival and departure times.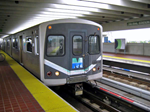 Metrorail
The 25-mile elevated rapid transit system has 23 accessible stations, providing easy access for riders across Miami-Dade County, with direct service to Downtown Miami and the Miami International Airport, among others. For more information including routes, hours of operation, and pricing, click here. Miami-Dade Transit also has a helpful app, the MDT Tracker, that will help you plan your trip and give you real-time information on transit services in the Greater Miami area.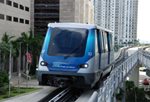 Metromover
Everybody rides free on this fully-automated, electrically powered transportation system that runs from 5am to midnight Sunday through Thursday and 5am to 2am Friday and Saturday. You can connect with Metrorail at the Government Center and Brickell stations and with Metrobus at various locations throughout Downtown. Click here for more information, including schedules and routes.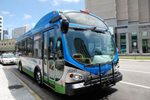 Metrobus
Designed to intersect with Metrorail and Metromover, the Metrobus system serves all major shopping, entertainment and cultural centers, as well as major hospitals and schools. Click here for more information, including bus schedules and routes.
Alternative Transportation Options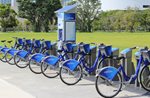 Citi Bike
Miami's bike sharing and rental system allows locals and visitors a fun, efficient and convenient transportation option to get around town. Feel the breeze in your hair as you roll down the streets saving money and skipping traffic.  Click here for more information on stations and fees or download the Citi Bike Miami App.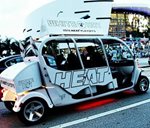 FreeBee
Looking for free, fun, eco-friendly rides around town? Flag down "The FreeBee" and enjoy the FREELIFE! The FreeBee is more than just a ride — It's an EXPERIENCE! Tips keep us buzzing. For more information on the Free Bee, click here or download the Ride FreeBee App and request a ride.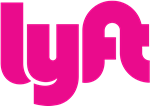 Lyft
No matter where you end up, count on Lyft for rides in minutes. The Lyft app matches you with friendly local drivers at the tap of a button. Just request and go. After the ride, simply pay through your phone. To learn more about Lyft, click here. To download the Lyft app, click here.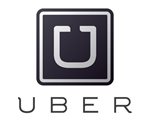 Uber
Whether you're headed to work, or out on the town, Uber connects you with a reliable ride in minutes. One tap and a car comes directly to you. Your driver knows exactly where to go. And payment is completely cashless. To learn more about Uber, click here. To download the Uber app, click here.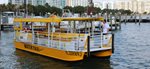 Water Taxi
In need of a different and relaxing commute? Catch a water taxi and skim across the clear blue waves. With routes between Bayside Marketplace, Miami River, Key Biscayne and Miami Beach, tourists and locals can easily get back and forth between Downtown Miami and the surrounding communities.  Click here for more information, including fares and schedules.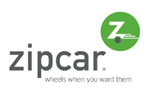 ZipCar
Zipcar is a viable alternative to traditional rental or car ownership. Drive a car by the hour or day with gas and insurance included. Choose from hybrids to convertibles, SUV's to luxury vehicles and drive it only when you need it. For more information, click here.
Parking in Downtown Miami
From open lots to garages and onstreet parking to curbside valet, Downtown Miami has plenty of options for parking your vehicle.
The Miami Parking Authority has over 34,000 parking spaces under its management, you can easily manage common tasks online via their website, miamiparking.com. From there you can find parking, pay by phone, secure monthly permits, rent parking meters and find details on parking for sporting and special events.
Scroll down to see a map and details of Miami Parking Authority garages in Downtown Miami.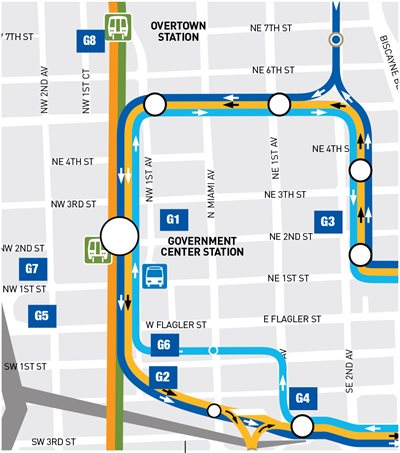 *Please note this map does not include the private parking options available.*
Garages
G1 Courthouse Center
40 NW 3 St
G2 Cultural Center Garage
90 SW 1 St
G3 College Station Garage
190 NE 3 St
G4 Convention Center Garage
100 SE 2 St
G5 Miami-Dade Cultural Center
50 NW 2 Ave
G6 Flagler Building
140 W Flagler St (Enter via SW 1 St)
Closed Saturday and Sunday
G7 Hickman Garage (Garage 5)
270 NW 2 St
Closed Saturday and Sunday
G8 Overtown Transit Village
701 NW 1 Ct
Closed Saturday and Sunday