5 – Northeast Corridor (Tri-Rail Coastal Link)
Projected Timeline:


Projected Schedule:
Northeast Corridor Map: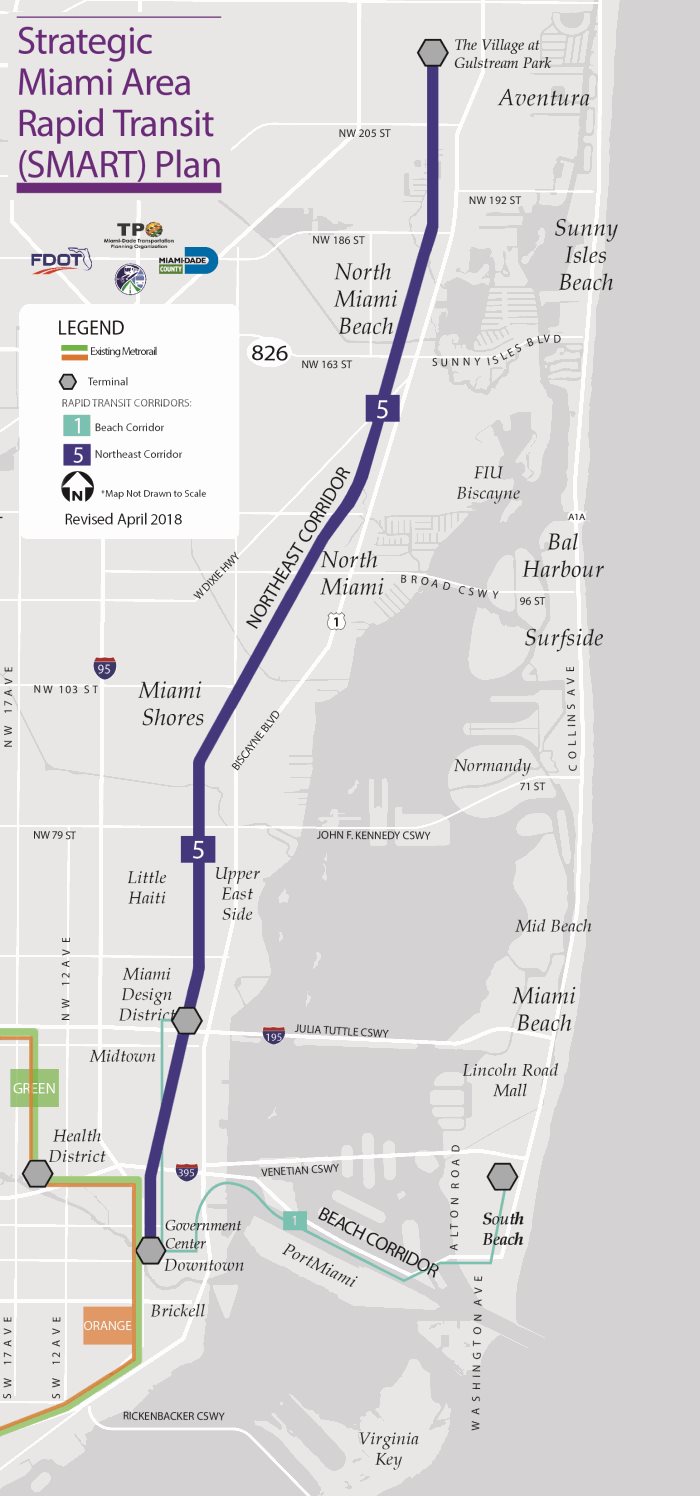 Link: http://tri-railcoastallinkstudy.com/
Owner: PD&E by FDOT District 6 & 4 and Land Use & Visioning by Miami-Dade TPO
Project Contacts: Amie Goddeau, FDOT Project Manager, FDOT District 4, 3400 West Commercial Boulevard, Fort Lauderdale, Florida 33309-3421; amie.goddeau@dot.state.fl.us

Project Description: The Tri-Rail Coastal Link Study, formerly known as the South Florida East Coast Corridor (SFECC) Study, proposes reintroducing passenger service along an 85-mile stretch of the Florida East Coast (FEC) Railway corridor between downtown Miami and Jupiter. Such service will connect the hearts of 28 densely-populated municipalities in eastern Miami-Dade, Broward and Palm Beach Counties. FDOT has completed Phases I and II of this study which is about to enter the federal environmental process.  Within Miami-Dade County, the last stop (furthest north) would be Aventura.
Project Goals: A plan to expand commuter passenger train service that will connect downtowns from Miami to Jupiter along 85 miles of FEC tracks.  Tri-Rail currently runs on CSX tracks mostly west of I-95. This proposed new service will run through the downtowns and augment existing service.
Project Benefits:
Connects Downtown Miami to Aventura
Connection to Palm Beach County
Within 2-mile radius: 323,000 residents and 239,000 jobs
Possible Modes: