4 – North Corridor
Projected Timeline: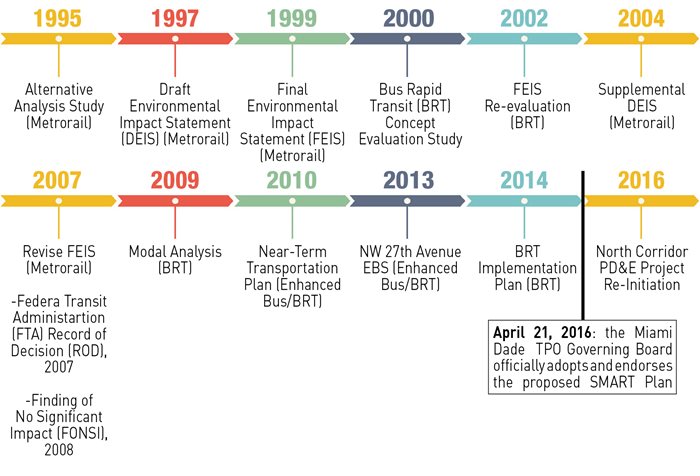 Projected Schedule: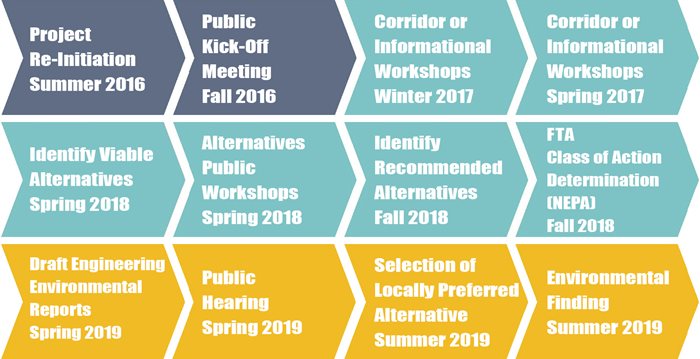 4 – North Corridor Map: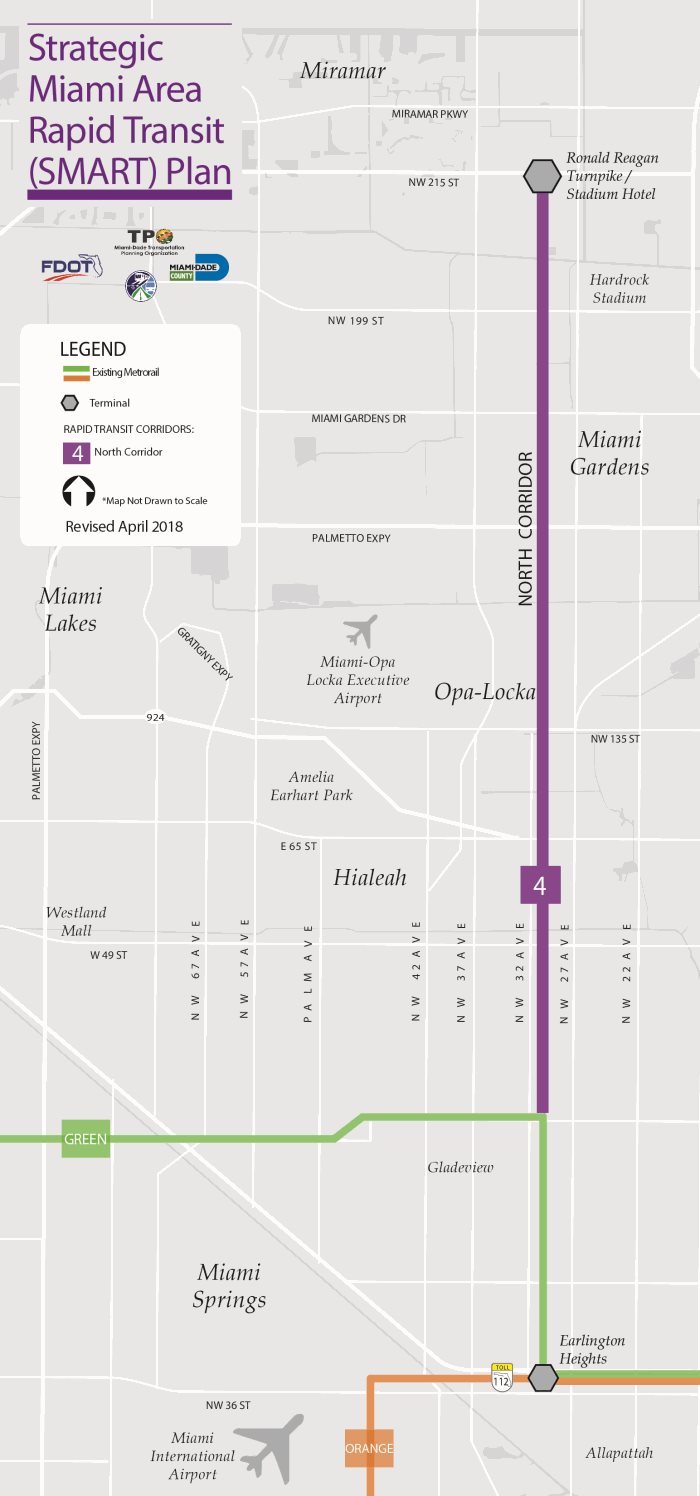 Link: http://www.fdotmiamidade.com/27thAvenueRapidTransit
Owner: PD&E by FDOT District 6 and Land Use & Visioning by Miami-Dade TPO
Project Contacts: Ann Pope, PIO, (305) 321-6011, NW27StudyInfo@gmail.com
FDOT Project Manager: Teresita Alvarez, PE, (305) 640-7557, teresita.alvarez@dot.state.fl.us

Project Description: Implementation of the North-South rapid transit corridor along SR 9/SR 817/NW 27th Avenue (referred to as the NW 27th Avenue Corridor); from NW 215 Street to NW 38 Street; SR 112 from the Miami Intermodal Center to NW 27 Avenue. The PD&E study limits are as follows: NW 27th Avenue from NW 215th Street to NW 38th Street; SR 112 from NW 27th Avenue to the Miami Intermodal Center
Project Goals: Maximize mobility by offering an alternate transportation mode with competitive travel times, which improves the corridor's people-carrying capacity; Enhance connectivity with local and other regional transit systems that improves transportation system efficiency; Realize economic opportunities within the project corridor through transit oriented development; Improve access to regional attractors in Miami-Dade and Broward Counties.
Project Benefits:
Connects MLK Metrorail Station to NW 215 Street
Access to Jobs, Stadium and Educational Facilities
Within 2-mile radius: 274,000 residents and 52,000 jobs
Possible Modes:
Bus Rapid Transit (BRT)
Light Rail Transit (LRT)
Heavy Rail Transit (HRT)
Metrorail at-grade (powered by overhead lines), on exclusive lanes.