Reconnect with Nature and One Another
Although many of our offices and condos have amazing views, you'll appreciate our tropical surroundings even more when you're outside. Here are just some of the great ways to experience the outdoors in Downtown Miami.
Bayfront Park
301 N Biscayne Blvd, Miami, FL 33132
www.bayfrontparkmiami.com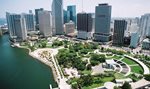 The 32-acre urban park on Biscayne Bay is full of lush greenery, paved paths, swaying trees, a small sand beach, children's playground, and a collection of monuments and statues along with gorgeous waterfront views. Pefrect for family fun, a stroll with your dog, or simple relaxation.
Baywalk / Riverwalk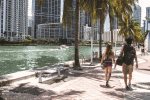 The Baywalk and Riverwalk are two overlapping waterfront paths that form one corridor for walking and biking along Downtown Miami's two beautiful waterfronts: Biscayne Bay and the Miami River. Each path is nearly 5 miles in length and offers a great place for a walk, stroll, or quiet reflection while enjoying the abundant tropical pleasures of the area.
Brickell Park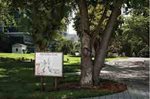 501 Brickell Ave, Miami, FL 33131
A lush waterfront park located in Downtown's finacial district, Brickell. The tree-lined path connects Brickell Avenue to Biscayne Bay and offers ample room for family fun, exercise fanatics, or simple relaxation.
Miami Circle
465 Brickell Ave, Miami, FL 33131
www.miamicircle.org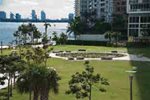 Believed to be one of the most historical archeology sites in the United States, the park is home to a circle formation that is believed to be almost 2000 years old. Recently redeveloped, this archeological hot spot is now a flourishing park.
Maurice A Ferré Park.
1075 Biscayne Blvd, Miami, FL 33132
www.bayfrontparkmiami.com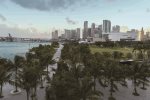 The 21-acre urban park in Downtown Miami offers breath-taking views alongside Biscayne Bay. Home to the Perez Art Museum Miami and Patricia and Phillip Frost Museum of Science, making this is the perfect place for education, exploration and tropical relaxation.
Omni Park
1234 N Miami Ave, Miami, FL 33132
www.omniparkmiami.com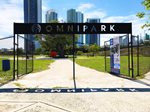 Omni Park is a 7 acre public, urban park that is equipped with a skate park, cafe, and radio hub. It plays host to live performances, the Boho Market, and other programs. With the help of the CRA, the once blighted and unused land is now a green accessible playground.
Paul Walker Park
46 W Flagler St, Miami, FL 33130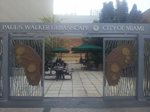 A pocket park in the heart of the Central Business District, this urbanscape was created to help build a more pedestrian friendly environment and improve the quality of life in Downtown Miami.