Arts, Culture & Entertainment Committee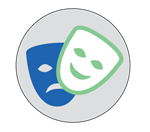 This committee guides the Miami DDA's efforts to promote and develop Downtown Miami as a destination for Arts, Culture and Entertainment. Meetings are open to the public and held on the first Tuesday of the month at 9:00am, visit our
calendar for a complete schedule of Miami DDA committee meetings.
Committee meeting minutes are available upon request. To request meeting minutes, please contact Ivonne de la Vega, Miami DDA Board Secretary at
delaVega@miamidda.com or 305-579-6675.